I have been using GNOME for over 7 years now, and feel that with every release it gets more unstable, buggy and bloated. Good features get removed or reimplemented in some horribly broken form. Or they just mess around with sane default settings (see Always Open in Browser windows to Windows 95 style open a new window for each browser). Sometimes they hide the icons, the trash can, the delay settings... and they so love to complicate the configuration files. But now....

It looks like GNOME is desperately trying to become the new "Microsoft BOB":

Bug 324253 – "New document" and "Open terminal" non active by default in context menu


- "Open terminal" is frustrating (and scary) for users not knowing what to do with a terminal, the vast majority of GNOME users nowadays. If anybody needs to open a terminal there is an easy way to do so through Applications. If really needed, the user could activate this preference from Preferences.

Yes people, that is why the right click - open terminal shortcut was REMOVED from Gnome 2.14 and later. It's a
BUG
since it
SCARES
away users. Boooo.. and now you need to install a "plugin" like nautilus-open-terminal. WTF. Yes, all users must be retarded, let's remove a useful feature...
Linus Torvalds
had some things to say about Gnome too:
"
This 'users are idiots, and are confused by functionality' mentality of Gnome is a disease. If you think your users are idiots, only idiots will use it. I don't use Gnome, because in striving to be simple, it has long since reached the point where it simply doesn't do what I need it to do."
Where Gnome aims to be in 5 years: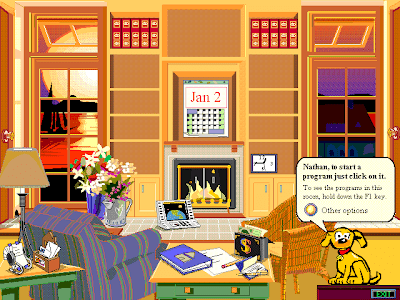 // Sorry for the rant, but I just had to get his off my chest... I miss Sawfish :-(.